Amendment Limiting ATM Fees Not Included in Final Bill Passed by Senate!
May 21, 2010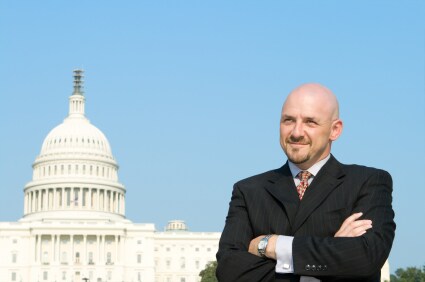 The Senate passed their version of Senate Bill 3217, Restoring American Financial Stability Act of 2010 late yesterday evening with a 59 - 39 vote. The ATM industry has reason to celebrate as no amendments setting limits to fees on ATMs were included in the final version of the bill. Coming in response to letters, petitions, and phone calls from concerned consumers and business leaders, the amendment sponsored by Senator Tom Harkin (D-Iowa) failed to receive the necessary support and was removed from Senate Bill 3217 as senior Senators worked to clear the way toward gaining the votes needed to get the bill passed in the Senate. The Senate's bill will now go to a joint Senate-House committee where it will be reconciled with the House version which contains no language aimed at limiting ATM fees. President Obama expects to see the finished version on his desk for signing by July 4th.
The ATM Industry to Remain Strong
Thanks to the continued action and support from consumers, businesses, and industry organizations like ATMIA, EFTA, NAAIO, NACS and the ABA, ATM fees will be dictated by market forces and the vitality of the strong ATM industry, not by government intervention or a federal agency.
Jeff Matthews, president of eGlobal, an ATM ISO, commented today "Although there has been a strong fight waged by NACS (National Association of Convenience Stores), ABA (American Bankers Association), ATMIA (ATM Industry Association) and organizations against this amendment, the grass-roots approach that ATM ISO's have taken to involve distributors, merchants and customers to voice a strong collective message to our lawmakers has truly been inspiring. This has been a wakeup call to our industry—we must continue to collectively work together to further strengthen the ATM industry."
It is unclear whether Senator Harkin will attempt to insert his amendment limiting ATM fees into the joint House-Senate legislation as part of a so-called "Manager's Amendment" during the reconciliation process, and the possibility certainly calls for continued vigilance. We must continue to reach out to lawmakers in informative ways. ATMequipment.com will continue to monitor the progress of the joint House-Senate bill for any "Manager's Amendments" containing possible further attacks to the ATM industry.
At ATMequipment.com we thank each of you for your continued participation in this hard fought effort.
-About ATMequipment.com-
ATMequipment.com, a Grant Victor company, is North America's leading wholesale supplier of retail ATM Machines, Parts, and Supplies. The company has an extensive repair service center and repairs most brands of ATM components. ATMequipment.com is a leading supplier of cost-effective wireless ATM communication solutions. The ATMequipment.com website and call center provides ATM Operators with superior customer service and one-stop shopping for everything needed to operate an ATM business. ATMequipment.com is a distributor for Nautilus Hyosung, Hantle (formerly known as Tranax), Triton, and NCR. For additional information go to http://ATMequipment.com.
©2010 ATMequipment.com